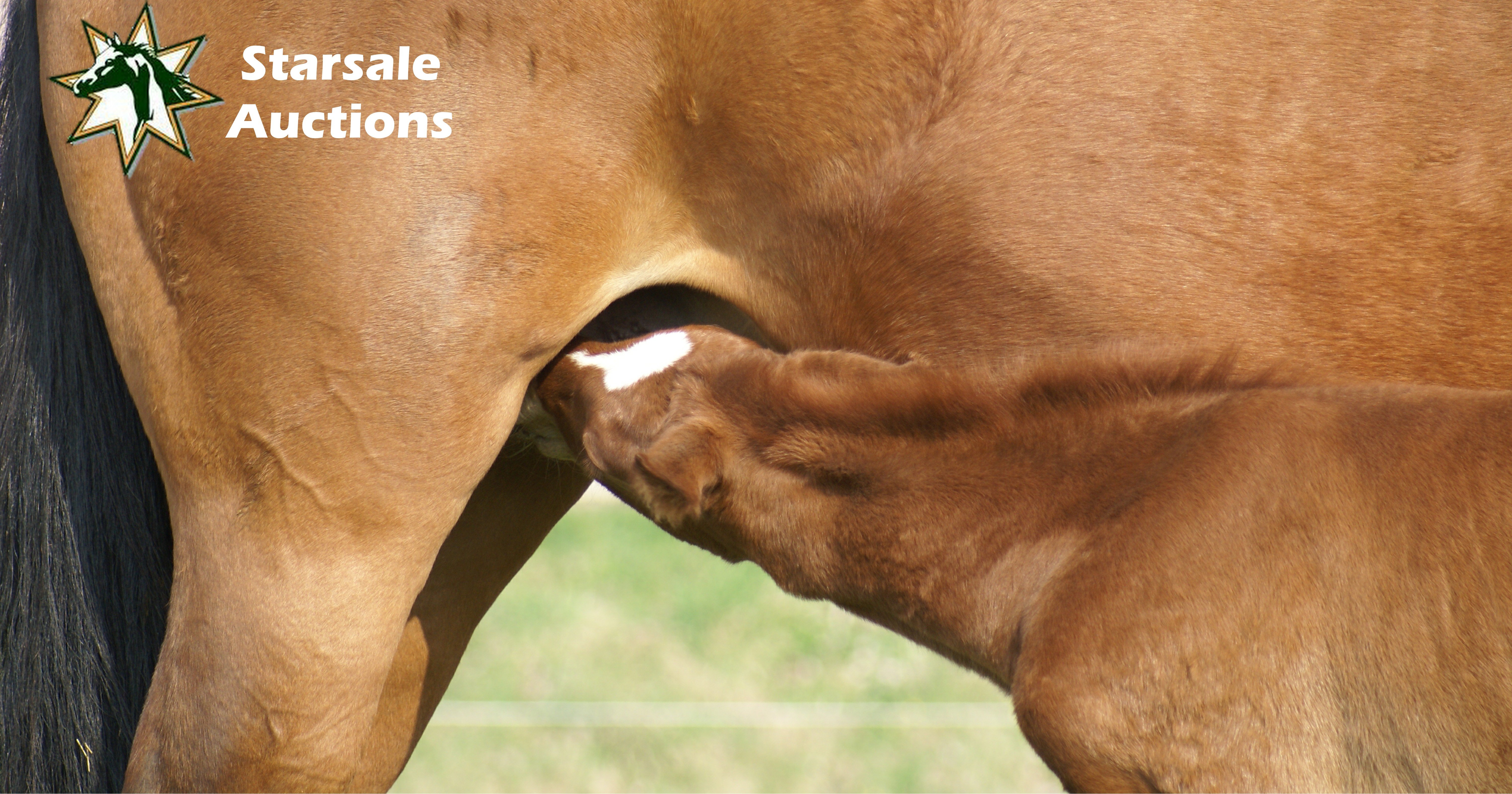 First-class performance genes present in Starsale collection
More than ever, the foal collection of Starsale Auctions is infused with performance genes. Especially in the jumping direction, the genetic top of the year is presented in Drachten on the 31th of August. The collection also contains very interesting dressage talents, descending from both proven and promising sires. That makes sure the expectations for the 18th edition are high.
With new faces in both the board and the selection committees, every effort has been made to get together an absolute top collection of foals. A collection that, together with a large network of potential buyers from home and abroad, can ensure that Starsale Auctions again belongs to the best three auctions of the Netherlands this year.
Performance families
Last year the sensational Franklin colt Metallic was sold for a record price of € 75,000. The average price of € 9,600 also satisfied many breeders. "We are doing everything to at least match that average price this year. When we look at the collection of foals, we can only be very positive", says Minne Hovenga as chairman of the selection committee. Partly thanks to the efforts of new selector Marcel de Boer, two absolute top foals are part of this high quality collection of Starsale Auctions. "We have a full brother and sister sired by Diamant de Semilly, out of the Grand Prix mare Babbe van 't Roosakker. The foals are bred by Johan Heins and are closely related to unprecedented international showjumpers. We have multiple foals with outstanding pedigrees, with a lot of successful family members. This means that the collection really meets very high standards."
Various bloodlines
For the dressage foals it's decisive that they have great movements, with good posture and suppleness. "Of course we also take a look at the pedigrees of the dressage foals, but it is less important than for the jumping bred foals. In both breeding directions, we only select sound foals with correct conformation and leg positions. They are checked by a veterinarian several times before they are auctioned. The selected dressage foals have three good gaits and a good presentation." One of the strengths of the collection is the diversity of the bloodlines. "We have a very nice mix of proven progenitors and young, promising sires. In the dressage direction it concerns foals by, for example, Vitalis, Glock's Zonik, Indian Rock and Desperado. And in the jumping direction we have interesting talents from stallions like Old Chap Tame, Diamant de Semilly, Quickly de Kreisker, Cornet Obolensky, Glasgow van 't Merelsnest, Halifax van het Kluizebos and Chacfly", says Minne Hovenga.
Save the date
The top collection consisting of 51 jumping and 27 dressage foals can now be viewed at www.starsaleauctions.com, where all auction information can be found. On Friday the 31th of August, these exceptional foals will be auctioned at the Fries Congrescentrum in Drachten (NL).