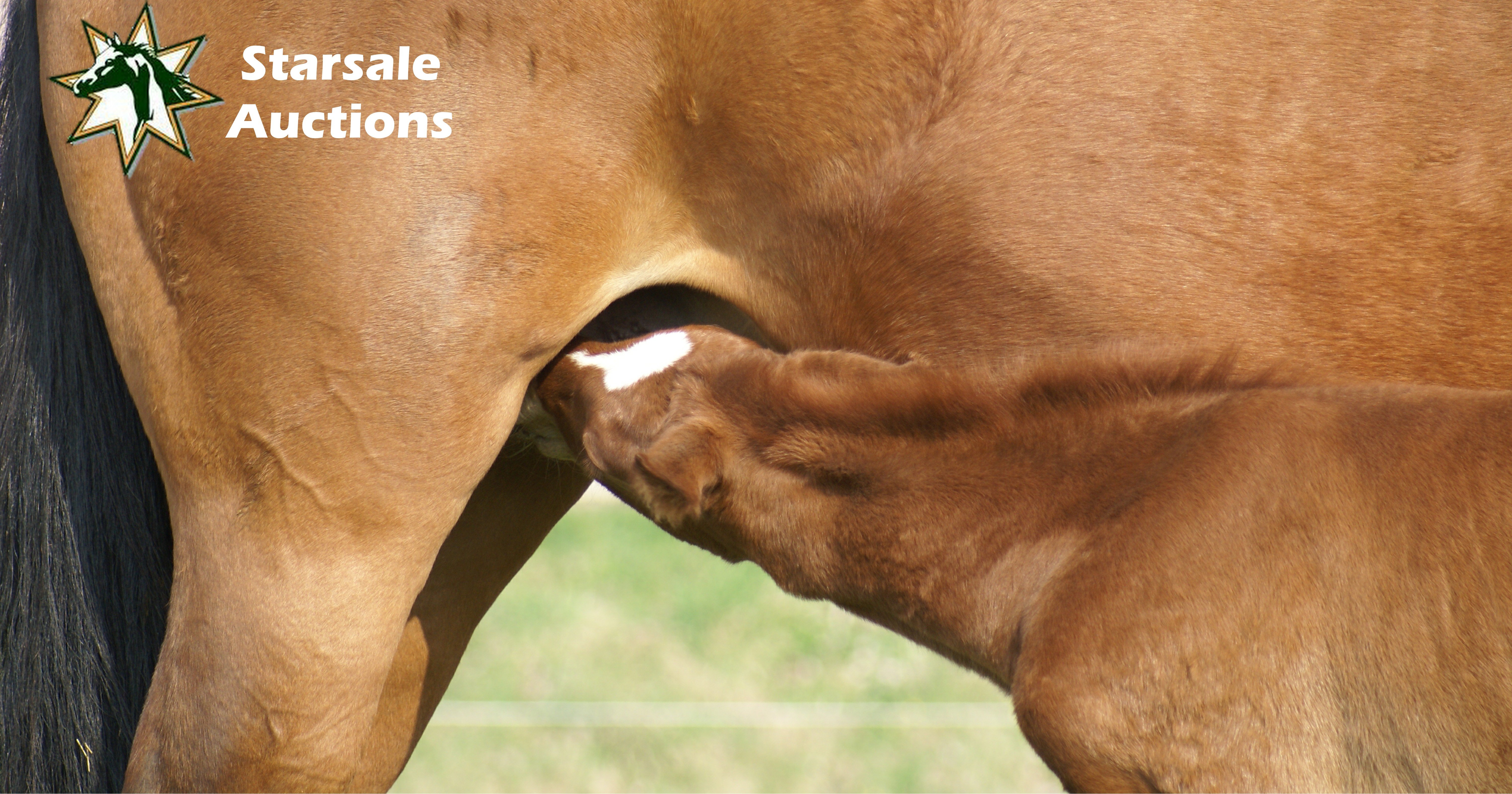 Quality and correctness sets the tone at Starsale Auctions
The foal collection for the 19th edition of Starsale Auctions, which will take place for the first time in Tolbert on August the 21th, is complete. A select group of 40 jumping bred and 22 dressage foals will be auctioned by Frederik De Backer. In addition to quality and performance genes, the selection committee has paid particular attention to correctness. This makes sure it's safe to buy a foal without having to take a very close look.

One of the original objectives of Starsale Auctions is to promote sales in the northern of the Netherlands, and after this auction has also selected foals from the rest of our country for a number of years, the 2019 collection foals are entirely bred in the north. "In that way we went back to the roots, and I think it has given us a very interesting collection of foals", says Marcel de Boer on behave of the selection committee.

Correctness
A foal auction helps the breeders with the sales, and relieves the potential buyer by subjecting the foals to selection criteria such as conformation, development, a performance pedigree and the movements. "At Starsale Auctions, we also attach great importance to the correctness of legs and hooves. For us it is not only about the foals having a great pedigree, because we also clearly look at the foal itself. With us, a buyer doesn't need to take a closer look at the foals in stable before bidding or even can bid by telephone, because we have strictly selected on the correctness", continues De Boer. The collection includes foals from proven stallions such as Harley VDL, Comme Il Faut, Casall and Cornet Obolensky, as well as from young promising stallions such as Poker de Mariposa, Cantona TN and Kazan. Among the dressage foals, sires such as Governor, Desperado and Dream Boy are prominent names, as opposed to emerging talents such as Sezuan's Donnerhall, Fürst Toto and Blue Hors Kingston. "I think we have succeeded in selecting a very nice mix of proven and promising bloodlines, whereby -of course- we have also had a lot of focus on the damlines during the selections. It is a very diverse collection of colts and fillies, all of which meet our high requirements and therefore have a lot of potential for both sport and breeding."

Outdoor Tolbert
The 62 foals are now online on the website www.starsaleauctions.com, where all information about their pedigrees as well as photos and videos can be found. The auction takes place on Wednesday the 21th of August during Outdoor Tolbert in the HJC Manege in Tolbert. Jumping classes for four and five year olds are held in the hours before the auction. The auction presentation starts at 3.30 pm, followed by the auction from 7.00 pm.